Siliguri, 30th January: Indian team's brilliant performance in the Women's Under-19 T20 defeating England and winning the World Cup title has made the country proud. Siliguri's daughter Richa Ghosh was also selected in Team India and contributed significantly towards the championship.
Richa's mother Swapna Ghosh's eyes were on the TV screen since the beginning of her daughter's World Cup appearance. Finally, when the country won, the mother's happiness doubled. Now, Richa's mother awaits her return.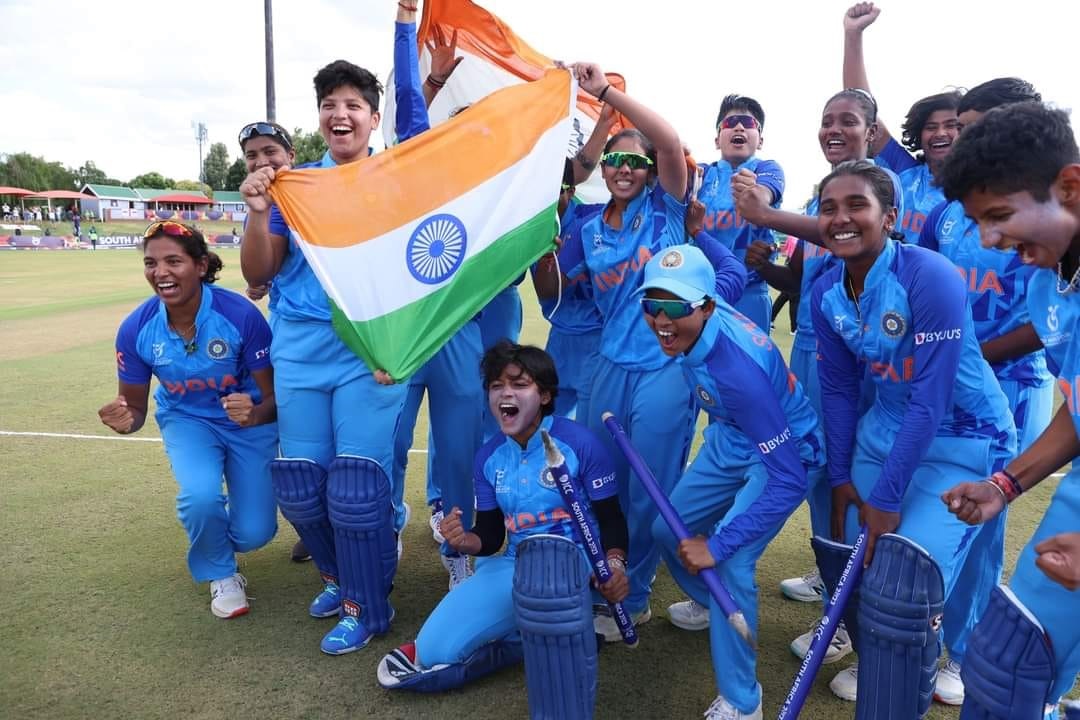 Meanwhile, India's bowling and fielding caught everyone's attention in the final match of the Under-19 T20 World Cup. Today Siliguri along with the whole country is proud of Richa. After, the victorious win Richa's family has been receiving several congratulatory calls. Her father Manvendra Ghosh was in Kolkata on Sunday on work visit but he already believed that India would win. He is very happy and proud with the success of his daughter.