Kurseong, 02nd August: Bunu Sharma and his siblings have become a beacon of inspiration, proving that one can achieve financial success even while residing in their own village with passion, dedication, and hard work. Hailing from Sitong-I Gram Panchayat in the Kurseong subdivision, the five brothers have established a successful dairy business on their own land.
Commencing their venture in 2020 with just three cows, the Sharma siblings gradually expanded their dairy business and currently have a total of 11 cows and calves. Extracting around 70 to 72 litres of milk from their cows daily, they sell one litre of milk for Rs 50 to Rs 60. Carrying the cow's milk daily to different areas, including Reshop Bazar, Deepak Toll, Rambi, and NHPC in Sitong and Mangpoo, they have built a thriving dairy business.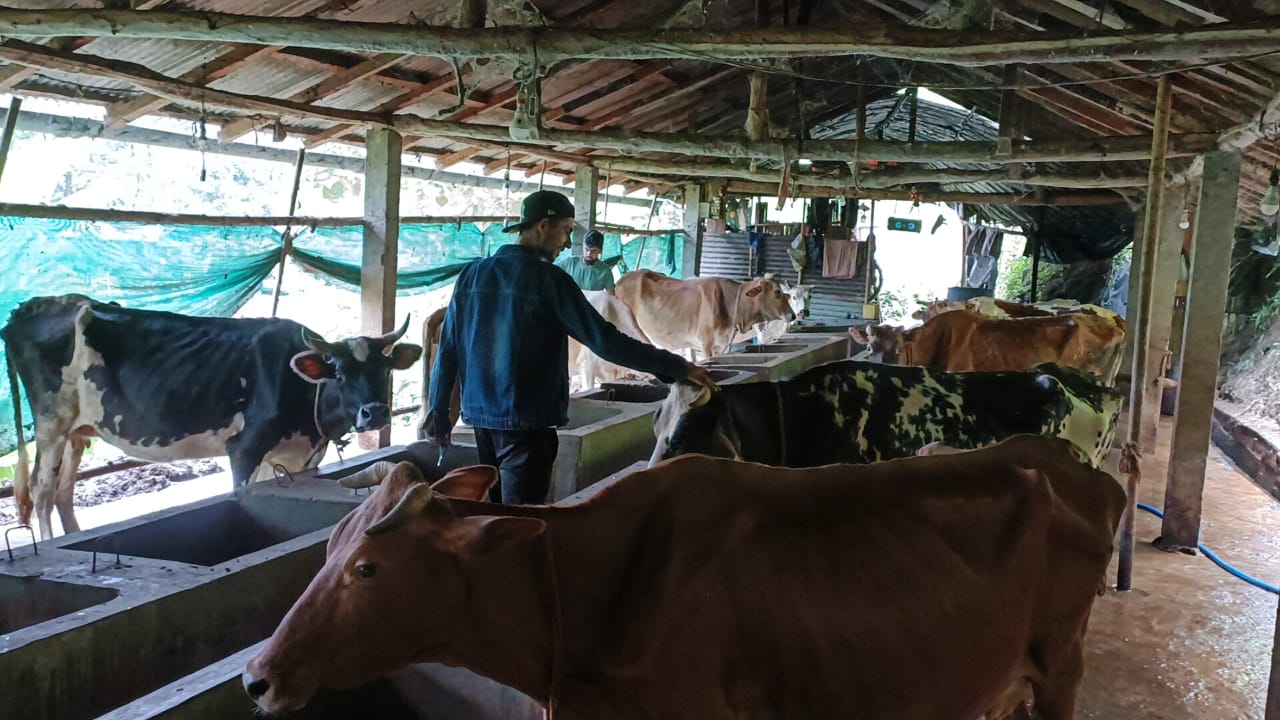 Bunu Sharma, who is also a poet-literary with several published works, expressed his delight in returning to his village and pursuing a successful business with his family. His brothers Balram Sharma, Rupesh Sharma, Govind Sharma, and Anil Sharma are all actively involved in the dairy business. Recalling their journey, Bunu Sharma shared that they initiated the dairy business with minimal investment, and their hard work and unity as a family have led to significant success. He emphasized the joy of staying in their village with their loved ones while engaging in a profitable enterprise.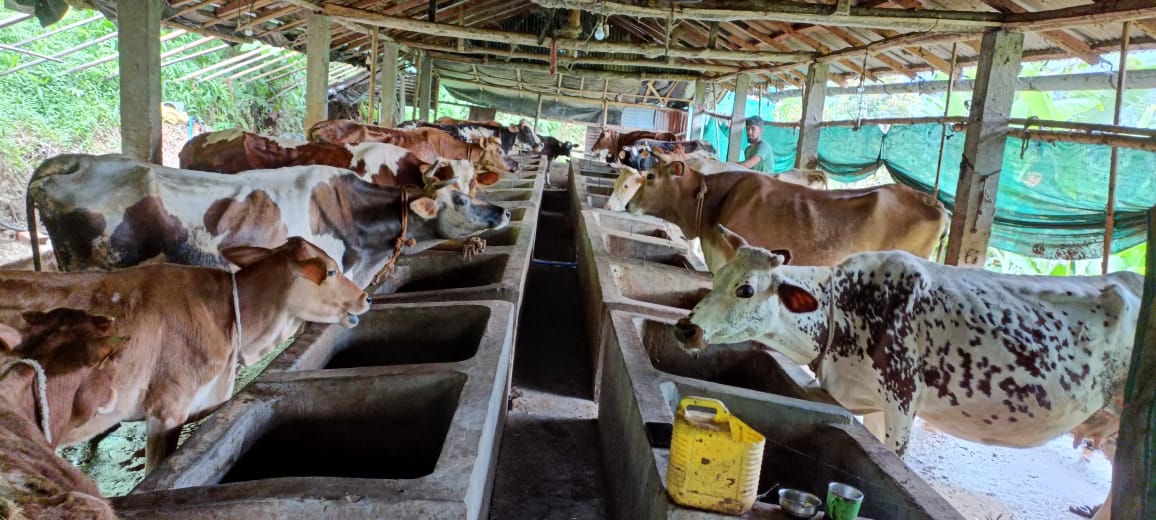 The brothers have not hired external help for the cowshed and manage all the work themselves, showcasing their commitment and dedication to their business. One of the siblings is currently studying dairy business in Hisar, Haryana, at his own expense, further deepening their expertise in the field.
Father Barmalal Sharma expressed his happiness and pride in his sons' accomplishments, highlighting how they have set a positive example of self-employment and prosperity within the village. The Sharma siblings' success story serves as a testament that with passion and hard work, one can thrive even in their own village and make a substantial income.